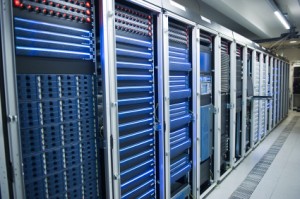 Now that you have a domain name registered, you'll need a place to host it so that you can put it online for the world to see.
Even on a budget, I would still strongly recommend going with a quality hosting company as it will be money well spent.
There are plenty of companies out there that offer plans for as little $8 a year to host your domains but just remember that you always get what you pay for.

I personally use the HostGator Baby Plan (affiliate link) and it costs me less than $10 a month. It might be more compared to other hosts, but I've been using this company for the last few years for all the websites that I've had and I couldn't be happier.
Needless to say, I'll be sticking with that company for life but before I go into more details about HostGator, let's first take a look at what factors to look at when deciding which hosting company to choose.
Trust
This is perhaps the most important factor as you want a hosting company that is not only reliable but trusted by others as well.
One thing to look at is how long the company has been around for and whether other companies are using them as well. Are they accredited by the Better Business Bureau? What guarantees do they have? How do they deal with issues such as downtime? Do they have 24/7 support?
Always take the time to research between different hosting companies as the last thing you want is for a company to host your domains only to go out of business soon after. The headache of switching over to another host is simply not worth it.
Customer Service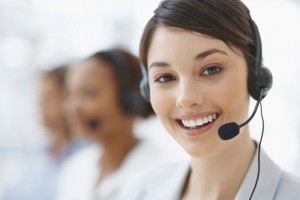 Customer service and support is also another important factor when choosing a hosting company. Ideally, you want a company that has 24/7 support either via a live chat feature or a number you can call to contact a service representative.
The best way to test this is to look for a phone number of the company that you want to choose and simply give them a call to see how it works or use their live chat feature for any questions that you have before ordering.
I cannot tell you how important this is. There are some hosting companies (I won't name them here) that simply do not provide this service and instead force you to submit a ticket for support.
While they eventually get back to you, the problem is that this can easily take days to resolve problems. I've had my fair share of problems in the past but I was able to contact HostGator right away and they were always able to fix an issue I was having within a reasonable time frame.
This is easily what makes HostGator stand out above the rest and I'm more than happy to pay extra for it.
Uptime
Continual uptime is extremely important especially if you rely on email and other domain services for your online business. Uptime simply refers to how good a provider is at keeping their systems running.
Most hosting companies offer a 99.9% uptime guarantee which means that in a given year, you can expect downtime to be kept to a minimum.
It's impossible to get 100% uptime as systems need to be rebooted for security and software updates.
I've only dealt with downtime issues on my websites a few times but they were quickly resolved within a reasonable time frame.
Compatibility
Some web hosting companies are only able to support certain software on the web. If you are comparing between different companies to use, then be sure to ask which types of web software they support whether Open Source (Apache) or Proprietary (Microsoft).
If you plan to build your website using a specific type of software, then you need to make sure that the hosting company that you want to use is able to support it. If you are going to use WordPress or any other of the popular open source software available, then HostGator is your best choice.
Price
I mentioned earlier that there are hosting companies that you can find that offer hosting services for as little as $10 a year, and some companies charge even less as they want to compete for your business.
It might be tempting because of the low cost but I would strongly advise against it as most of the times these services often lack key features such as 24/7 support or the ability to host unlimited domains.
I currently pay about $9.95 per month with HostGator. I would recommend the HostGator Baby Plan to start with as it gives you more than enough features that you would need to get started with hosting your own websites.
If you are willing to pay for a long term plan, you can also be able to get a significant discount. For example, you pay about:
$7.96 a month for a 1 year plan
$7.16 a month for a 2 year plan
$6.36 a month for a 3 year plan
Look to see what plans are available and whether you can find a discount code to see whether you can get a better price.
You may be tempted to choose a cheap hosting company but just remember that quality matters. Sure, I could easily find a host for my websites for much cheaper than what I'm currently paying, but so far I've been extremely happy with the service that I've been getting at HostGator so why change?
Reviews
It's always hard finding unbiased reviews about hosting companies, especially since affiliate commissions are so high. However, by doing a simple search on Google you should be able to find real reviews of people who have used a certain web hosting company.
There are also plenty of online forums such as Web Hosting Talk specifically geared towards hosting companies which you can peruse for reviews as well. What have other people said about the hosting company? Are they fairly positive? What are some negative experiences that others have had and how did they get resolved?
HostGator Features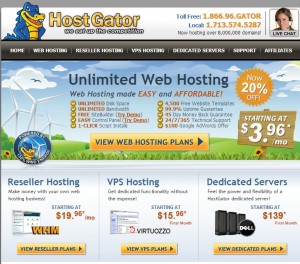 I use HostGator for all my websites as they offer the following key features:
Host unlimited domains with unlimited disk space and bandwidth
99.9% uptime guarantee
Unlimited email accounts
Install WordPress and other open source scripts with Fantastico
24/7/365 support via phone, live chat or ticket system
cPanel
There are many other features but these are just some of the main ones that make HostGator one of the most attractive hosting companies.
Conclusion
HostGator is definitely my first suggestion for choosing a hosting company for your website. They are extremely reliable, reasonably price and they offer unmatched customer service.
One thing to note is that all plans have a 45 day money back guarantee so you really have nothing to lose for giving them a try.